Building Birder Skills: 2022 Virtual Workshop Series
January 11 @ 7:00 pm

-

December 13 @ 9:00 pm

EST
Build your birding skills in 2022! Whether you're a new birder or an expert, our virtual workshop series has something for you!
SCHEDULE
Please look at the schedule before purchasing tickets. You will purchase tickets by date, not topic. Read below for ticket options and workshop descriptions.
January 11: Intro to Birding
February 8: Backyard Birds & Feeding
March 8: eBird 101
April 12: Bird Songs 101
May 17*: Migration 101 (*3rd Tuesday)
June 14: Indiana Birding Trail: Unique Sites in IN
July 12: Hummingbirds of Indiana and Beyond with Amy Wilms
August 9: Shorebird ID with Geoffrey Williamson
September 13: Fall Warbler ID
October 11: Fall Finches and Feeding
November 8: Winter Raptors
December 13: Exploring Indiana's Owls
Ticket Options
IAS Members**
Individual Classes- $15/each
You Choose- $70 for 6 classes (20% discount!)
All Sessions- $125 for 12 classes (30% discount!)
General Ticket/Non-IAS Members
Individual Classes- $20/each
You Choose- $95 for 6 classes (20% discount!)
All Sessions- $165 for 12 classes (30% discount!)
**Indiana Audubon memberships start at just $30/year and come with multiple benefits, including discounted rates to workshops! Find more information here!
Checkout Instructions
Participants who opt for the multiple session tickets should select any of the workshops dates they will be attending to proceed to checkout. All "You Choose" attendees will be prompted to pick their workshops during the checkout process.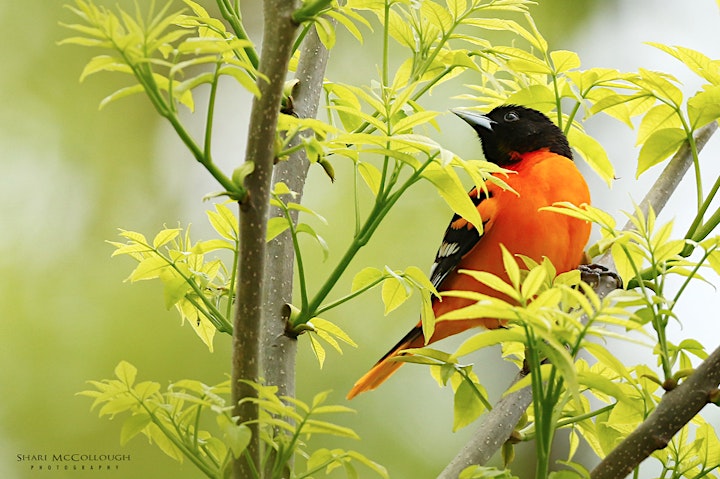 Enchance Your Bird Knowledge in 2022!
Join Indiana Audubon for this skill building workshop series! We'll feature different birding topics that progressively get more focused. Each session is on the 2nd Tuesday of the month (except May) at 7pm ET/6pm CT. Sessions will range in length from 1-2 hours, depending on the topic.
We'll feature a variety of guest speakers, all with a birding expertise to share. Don't delay, reserve your spots today! Each session is limited to 25 particpants to provide a more interactive and personal experience.
Questions? Contact Sam Warren at [email protected]
Refund & Transfer Policy
Indiana Audubon requires a 48 hour notice for any refund or transfer request. If you cannot attend a session after you have purchased tickets, requests must be submitted via email to Sam ([email protected]) by 7pm ET/6pm CT the Sunday before each session. All refunds and transfer requests within 48 hours of the session cannot be guaranteed.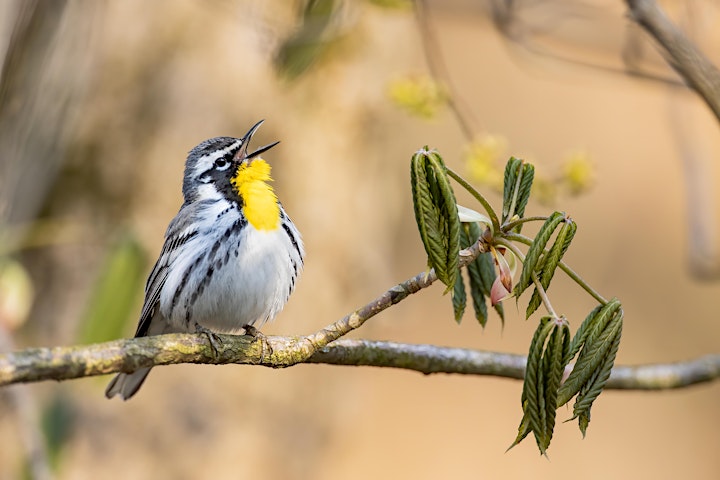 Session Descriptions
January 11: Intro to Birding
Winter is a great time to get into birding, and this special workshop will be led by IAS outreach coordinator, Sam Warren. The workshop features a jam packed schedule, looking at all things birding. This workshop is designed for both beginning bird watchers and general nature enthusiasts looking to learn more about the birds around their neighborhood and where to enjoy birds statewide. Topics covered include history of Ornithology, parts of a bird, bird-watching in Indiana, bird banding and citizen science, choosing and using binoculars and field guides, and common bird species of Indiana. This is a 2 hour workshop, similar to our previous Crash Courses.
February 8: Backyard Birds & Feeding
Did you know that the Hoosier state is a migratory bird hotspot?! With over 400 species recorded in the state, there are so many possibilities! Join Indiana Audubon as they shares the most common birds that you're likely to find in your backyard. You'll learn about why Indiana is so great for our feathered friends, what to expect in different seasons, and tips on how to identify birds from your backyard. Plus, you'll get some tips and tricks about how and when to feed them, too. If the pandemic has strengthened your curiosity about birds, you won't want to miss this presentation!
March 8: eBird 101
If you're in the birding world, it seems you can't go far without hearing about eBird. But, what exactly IS eBird? Join the Indiana Audubon Society for a live webinar style workshop to find out about this intersection of birding, science, conservation and technology. We will be talking about what eBird means to the birding world and how you can use it, too. It's great for species checklists and life lists, but did you know you can find local birding hotspots and specific species locations, too? You'll get all the tools you need to use, explore, and benefit from everything eBird has to offer!
April 12: Bird Songs 101
When you're out in the field birding, identification is often by sound alone. But, how do you start to differentiate between all of the different calls? What is a chip, trill, and buzz? Join us for this introduction to learning birds songs and helping you ID species faster. This workshop will give you some tips and tricks to use to narrow down your list. It is not intended to be a memorization course on specific species calls but instead, give you a toolkit to learn faster on your own.
May 17*: Migration 101 (*3rd Tuesday)
Each fall, we get asked: where did all my birds go? The answer: they migrated south! Some species spend their summers in Canada and their winters in South America. How do they know when and where to go? We'll talk about the spectacles of bird migration, from the suspected origins to some different methods used for navigation. This workshop will focus on North American species movements, in relation to species commonly seen in Indiana.
June 14: Indiana Birding Trail- Unique Sites in Indiana
As a gateway to avian conservation and adventure, this comprehensive connection of birding tourism destinations encourages all to seek out the diversity of birds at these natural sites. Learn about how the Indiana Birding Trail started, where it's going, and the diversity of sites along the trail itself. You may just want to visit them all by the end of this workshop!
July 12: Hummingbirds of Indiana and Beyond with Amy Wilms
Join hummingbird expert, Amy Wilms, and researcher, Lina Rifai, to learn all about hummingbirds in Indiana! They'll talk about the lives of hummingbirds, best feeding practices, what they've learned banding hummingbirds, and more! You won't want to miss this workshop about the tiny, iconic species!
August 9: Shorebird ID with Geoffrey Williamson
Increase your shorebird identification skills! Fall shorebirds are some of the most difficult birds for both new and experienced birders to learn. Their complexity of both age classes, coupled with often difficult viewing conditions or distance can make them a real challenge for the most seasoned observer. This special webinar workshop will illustrate the fall shorebirds that are moving through Indiana, emphasizing the most difficult ID Challenges and many similar looking species.
September 13: Fall Warbler ID
Say the words "Fall Warblers," and a lot of birders fret and frown. Join IAS for a comprehensive workshop on the identification of our warblers in their basic (fall) plumage, with a discussion of arrival dates and natural history. This webinar workshop will illustrate nearly all of the Indiana annual fall warbler visitors, emphasizing the most difficult ID challenges with many of these very similar-looking birds. Special handouts will be sent to each participant before the workshop begins.
October 11: Fall Finches and Feeding
One family of birds that Hoosier birdwatchers look forward to each fall and winter is the finches! While many birds leave the Hoosier state when it gets cold, these sturdy little finches come down from Canada to spend their winters here (where it's warmer!). This workshop will help you identify the different fall feeder finches that may visit and give you tips on feeding them throughout the winter. Don't miss hearing about grosbeaks, crossbills, and more!
November 8: Winter Raptors
This workshop will cover raptors (hawks, eagles & falcons) that commonly winter in Indiana. We will discuss identification, where and when they might be found and some trends learned from raptor migration monitoring sites close to Indiana.
Speaker: Vic Berardi. Vic Berardi is the founder of the all-volunteer Illinois Beach State Park Hawk Watch which has conducted twenty-two complete seasons of full time hawk migration monitoring which began in the fall of the year 2000.
December 13: Exploring Indiana's Owls
Whoooo could be lurking in the shadows of the Hoosier state? Join IAS Executive Director, Brad Bumgardner, learning about the 8 common owl species of Indiana! You'll learn the differences in ID and get tips on where and when to find them. Plus, he'll highlight the research and conservation programs that have contributed to some of the owl species' success!