Building Birder Skills 2.0: Technology Edition
January 25 @ 7:00 pm

-

December 5 @ 8:00 pm

EST
Continue building your birder skills with these virtual workshops focusing on birding technology!
SCHEDULE
Please look at the schedule before purchasing tickets. You will purchase tickets by date, not topic. Read below for ticket options and workshop descriptions.
January 25: The Basics of Bird Photography
February: Editing for Beginning Bird Photography
March: How Birding Skills Enhance Your Photography
April 11: Secrets of eBird
May 16: Warbler Photography
June 13: Owl Photography
July 18: Shorebird Photography
August 8: The Migration Explorer
September 12: Birding With Your Phone
October 10: Lighting for Bird Photography
November 14: Optics & Digiscoping- Advancing Your View
December 5: Sound Recording 101
Ticket Options
IAS Members
Individual Classes: $10 each
Package (4 courses): $35 (15% discount)
All 12 Sessions: $90 (25% discount)
General Ticket/Non-IAS Members
Individual Classes: $15 each
Package (4 courses): $50 (15% discount)
All 12 Sessions: $135 (25% discount)
**Indiana Audubon memberships start at just $30/year and come with multiple benefits, including discounted rates to workshops! Find more information here!**
Package Options
Beginning Photography Package
The Basics of Bird Photography (January)
Bird Photo Editing (February)
How Developing Birding Skills Helps Photography (March)
Lighting for Bird Photography (October)
Expanded Photography Package
Warbler Photography (May)
Owl Photography (June)
Shorebird Photography (July)
Digiscoping: Advancing Your View (November)
Birding Technology Package
Secrets of eBird (April)
The Migration Explorer (August)
Birding With Your Phone (September)
Sound Recording 101 (December)
Checkout Instructions
Participants who opt for the multiple session tickets should select any of the workshops dates they will be attending to proceed to checkout.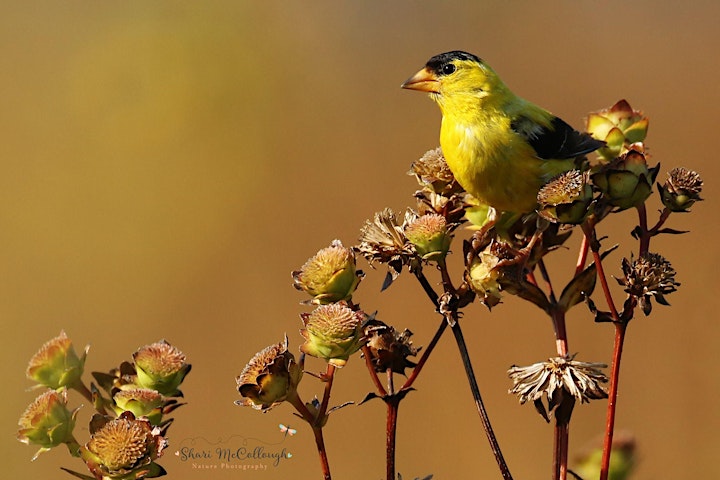 Enchance Your Bird Knowledge in 2023!
Join Indiana Audubon for this skill building workshop series! We'll feature different birding technology topics that progressively get more focused with a variety of expert speakers. Don't delay, reserve your spots today! Each session is limited to 25 particpants to provide a more interactive and personal experience.
This virtual series is sponsored by Hunt's Photo & Video, with Digiscoping workshop sponsored by Kowa.
Questions? Contact Sam Warren at [email protected]
Refund & Transfer Policy
Indiana Audubon requires a 48 hour notice for any refund or transfer request. If you cannot attend a session after you have purchased tickets, requests must be submitted via email to Sam ([email protected]) by 7pm ET/6pm CT the Sunday before each session. All refunds and transfer requests within 48 hours of the session cannot be guaranteed.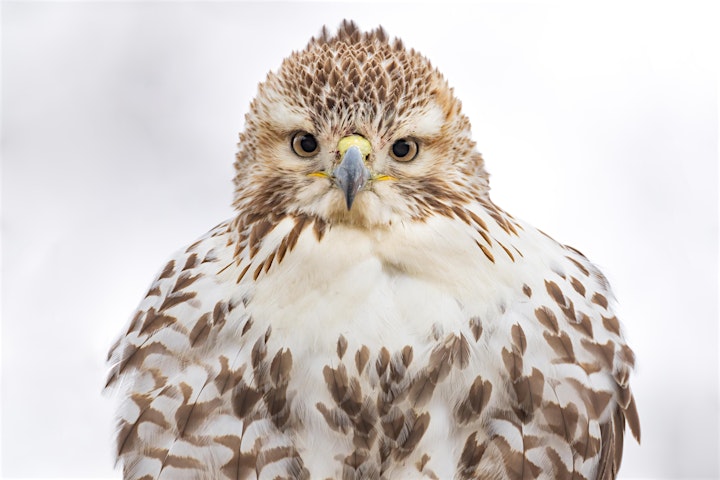 Session Descriptions
January 25: The Basics of Bird Photography
In this presentation, you will learn the basic concepts of bird photography. This will include descriptions of each camera setting and their uses and functions (shutter speed, iso, aperture, etc.), as well as some simple techniques in the field that can improve a photos quality. My name is Christopher Smith and I'm a 16 year old wildlife photographer based in Fresno, California. I have been photographing wildlife for 5 years, and over that time I've gained many skills in bird identification and taking creative bird images. I have provided multiple online presentations to camera clubs throughout the country, and I recently led a workshop in La jolla Cove, San Diego where I provided in depth, personal assistance and advice.
February: Editing for Beginner Bird Photographers
Description and date coming soon!
March: How Developing Birding Skills Helps Photography
Description and date coming soon!
April 11: Secrets of eBird
eBird has quickly become the mainstream citizen science reporting tool, and has joined a suite of Cornell Lab of Ornithology products that have revolutionized birding today. Join Indiana eBird reviewer, James Mitchell, to explore how to use eBird, how to make the most of the explore functions, and peek at how ebird reviewers filter and approve data from thousands of users.
May 16: Warbler Photography
Every spring and fall a variety of colorful bird species make landfall in the United States, concentrating in areas you may not expect. Join Henry Doyle, bird photographer, to talk about capturing these stunning birds. He will go through camera settings, bird behavior, habitat, and many other crucial concepts to capture these beautiful and engaging birds. Henry is a 18 year old nature photographer that specializes in wildlife and landscapes. Henry is in his third year of photography, and is working towards on day making his passion his job. Henry loves being out in nature and bringing a slice of that nature home through the lens of his camera.
June 13: Owl Photography
Join passionate wildlife photographer Izzy Edwards as she recounts her journey and passion for locating all 19 of America's unique owl species. Discover how you too can find and observe these elusive birds in local habitats. Izzy Edwards is a 19-year-old wildlife photographer and conservationist based in Longbranch, Washington. She has devoted the past four years to photographing and understanding all 19 of America's owl species. During this time she has volunteered with multiple conservation projects meeting biologists from around the country, she hopes to follow the path of conservation as a career.
July 18: Shorebird Photography
Shorebirds are some of the most interesting birds out there. They are more than just little mudsuckers or beach runners. They have amazing adaptations and ways that they fill their niches. This talk will dive into the amazing world of shorebirds. From how to tell what a shorebird is, learning about all of their adaptations, their migratory patterns, how to ID them, and so much more, this talk covers it all. The talk will be given by me, Alex Eisengart. I am a 16 year old birder and photographer that's been giving talks and workshops for 3 years. Shorebirds are my favorite group of birds to photograph and learn about, so I'm super excited to be giving this workshop. You will definitely learn something during this talk, there is just so much to unpack!
August 8: The Migration Explorer
With all of this technology comes an extreme increase in the knowledge we have now about bird migration. The National Audubon Society has taken some of these sources and created an extremely detailed, interactive map. The Migration Explorer is your guide to the annual journeys of 450+ bird species and the challenges they face along the way. Join Audubon's Stephanie Beilke as she talks about the history of the explorer, how it works, and how you can use it, too!
September 12: Birding With Your Phone
When was the last time you saw a birder out in the field with a physical field guide in hand? It's probably been a while! What you're more likely to see are birders checking their phones while gazing through their scope and bincoulars in between. Next to optics, our phones are probably the most used piece of technology while birding. With so many app options available, which ones are worthwhile, though? IAS Communications & Outreach Coordinator, Sam Warren, will walk you through the top birding apps and how to utilize your phone while you're out birding. We'll do a phone screen share where you can follow along on how to use the most useful birding apps.
October 10: Lighting for Bird Photography
In this program, avian photographer Scott Keys shares his thoughts on the importance of light in bird photography. This is an exploration in the various types of lights and weight benefits and challenges of direct light, diffused light, golden hour, blue hour and back light. During this discussion, Scott reinforces each concept with several examples and many different types of birds. This program also include a section for question and answers. Scott Keys is wildlife photographer residing in the Lehigh Valley, Pennsylvania. Spending hundreds of hours a year in the field, Scott has become a prominent bird photographer with a large social media presence, which he uses as a platform to share his photography as well as educate and entertain. He is a contributing photographer to several publications and host of the YouTube channel, Wildlife Inspired. Using principles of natural light, engagement, and a focus on the environment, he has photographed hundreds of bird species locally and across the US. His current passion is incorporating native plants and habitats into his avian work.
November 14: Digiscoping Basics
Review proven techniques to help you gain better performance with your spotting scope photography. A typical, super-telephoto lens in the 400 to 500 mm range, provides magnification comparable to an 8 to 10x binocular. Spotting scopes begin where binoculars leave off and offer magnification that can reach 600% more magnification! When using a spotting scope as a powerful lens equivalent focal lengths are off the scales, but this same power brings with it an entirely new set of challenges. Our speaker Jeff Bouton is a self-described manic digiscoper often taking hundreds of images daily and over the past 20 years has literally made every mistake one can make. By learning a bit from each of these he has managed to adopt so simplistic techniques that will help any digiscoper to gain better results through their kit.
December 5: Sound Recording 101
Recording bird sounds is an excellent way to hone your observation skills by noting all of the minor details that actively "looking" and "listening" entail. Participants in this three-hour workshop will learn how to record their own audio and, in the process, improve their ear-birding skills. Prep your smartphone by downloading the Cornell Lab of Ornithology's Merlin Bird ID app, and get ready to record sounds. We'll also talk about how to format audio for eBird checklists, recording techniques and gear, and how to read spectrograms.